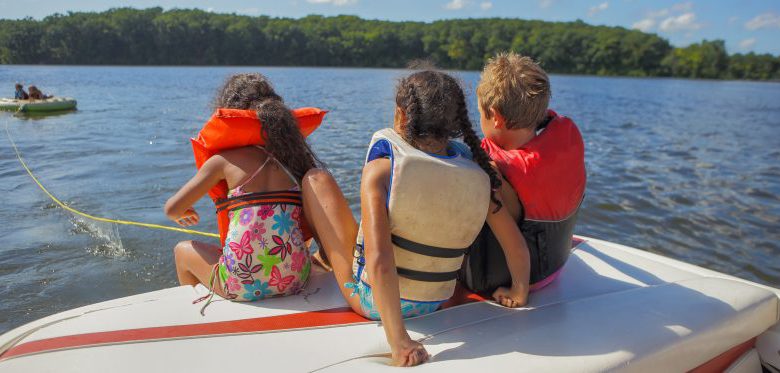 What's a Good Age for Kids to Start Boating?
Something for Kids of Every Age
There's no minimum age to begin boating with your kids. In the Chesapeake Bay, you can have successful excursions with children of any age.
When boating with toddlers, make the trips short. If you plan to be out longer, then a pack-n-play will give your baby a safe place to nap. Keep children occupied by having waterproof toys and games they only get to play with on the boat. Those toys will be like new each time they get to play with them.
When it comes to fishing, children as young as 8 years old can learn how to bait their own hook and remove the fish from them. Even toddlers can use no-tangle fishing rods with training lures to practice their casting. Children this age or slightly older will also enjoy "on-the-beach" activities such as treasure hunts and building sandcastles.
Once children become teenagers, you can begin to let the trustworthy ones plan the excursions. They can even earn a boating safety certificate to operate a vessel. Make sure they have their license with them at all times, especially before boating with friends. If your teens are particularly adventurous, they can learn to snorkel and dive.
There are some precautions to take when you go boating in and around the Chesapeake Bay.  First and foremost, life jackets should be mandatory, without exception. If it's hot, which makes even the most comfortable life jacket uncomfortable, keep a supply of cold liquids on hand so you and your children can stay hydrated.
With children of all ages, you should hold overboard drills regularly. Teach older children to use the maritime radio to call for help and give each one a whistle. Solar-powered strobes are a great investment even if you don't take night trips.
Onboard, make sure that everyone knows how dangerous electrical circuits are. Emphasize that they are more dangerous in wet environments. Finally, always obey wind and weather warnings. Forewarned is forearmed.
Visit the Boat U.S. website for more information and tips on boating with children.